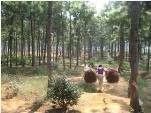 Listen to a short documentary aired on World Radio Switzerland (Geneva based English language radio; http://worldradio.ch/index.shtml) about the green business of investing in plantations. Find out about the commendable business of Reinvest Partners. They provide alternative investments opportunities replanting bare lands, in accordance to sustainable practices and local legislations. Also interviewed for the programme, TFT CEO Scott Poynton reminds the listener about the importance of taking into account the needs and practices of all local stakeholders. In particular, he talks about the importance of Customary Law, which is very often ignored by national laws.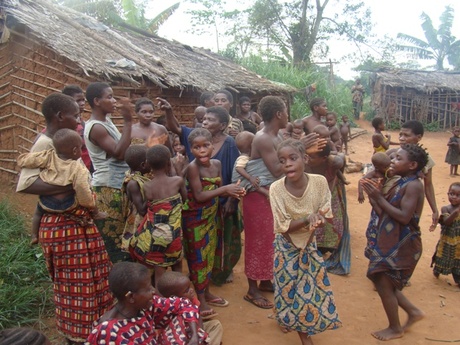 Jacques Chirac, ancien President de la Republique francaise, s'adresse ici aux auditeurs de la radio communautaire Biso na Biso (BnB). La radio, soutenue par la Fondation Chirac depuis 2008, est la premiere station de radio indigene du Bassin du Congo. Situee a Pokola dans le nord de la Republique du Congo, une region ou environ 16'000 personnes vivent en lien direct avec les forets, dont 9'000 Pygmees.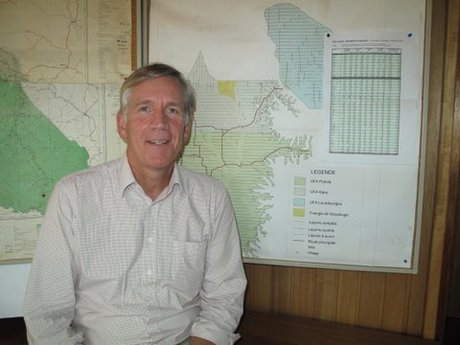 Robert Hunink is President of the Board of Congolaise Industrielle des Bois (CIB) and Executive Vice President of DLH, CIB's parent company. Robert worked for 35 years in the global timber industry and more than 15 of those have been in some capacity with CIB. He has an enormous wealth of knowledge and experience and really was the architect of CIB's push for FSC certification.
Here TFT's Scott Poynton speaks with Robert about CIB's FSC project and what it has meant for the company.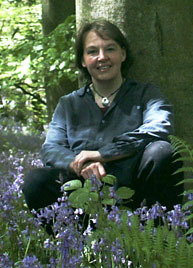 A forest ecologist by training, Jutta Kill has been leading FERN's climate and forests campaign since 2000. Based on over two decades of experience with and analysis of intergovernmental initiatives to halt deforestation, FERN's work on forests and climate highlights why forest peoples' rights must be safeguarded by any climate agreement that hopes to reduce emissions from deforestation in a fair and effective way and why financing forest climate initiatives through carbon trading will be a bad deal for forests, forest peoples and the climate.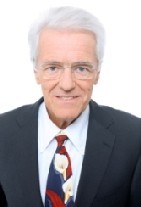 Andres Gut "why not me?"
In mid-November 2008, Scott Poynton had the pleasure of travelling to north-eastern Switzerland to meet Erika and Andres Gut. Andres, the long-standing Chairman of Precious Woods, knew then that he was in the final stages of his fight against cancer. Andres and Scott Poynton had been discussing for some months the idea that they would do an interview to capture Andres' thoughts and to reflect on a life well lived. Despite speaking with some difficulty, Andres shared many stories from his life; how he'd always been passionate about forests and how the many things he'd done had led him to his work with Precious Woods. The podcast covers a long discussion held over two days. We have broken the discussion into a number of periods in Andres' life but there has been no real editing because this is Andres' story as he wanted to tell it. Andres had a fascinating life dominated by a readiness to lead. He started many new initiatives and his philosophy was 'why not me?'. Andres didn't wait for other people to do things; he got up and did them himself, always in partnership with Erika. For any young person entering the forestry world, or any profession really, this is a great lesson. We hope you find inspiration from the podcast; as Scott certainly did sharing the conversation with him. We also hope young professionals will be encouraged to enter the forest sector or if they're already in it, to do more, as Andres did, to save tropical forests.
Andres passed away on December 12th 2008.